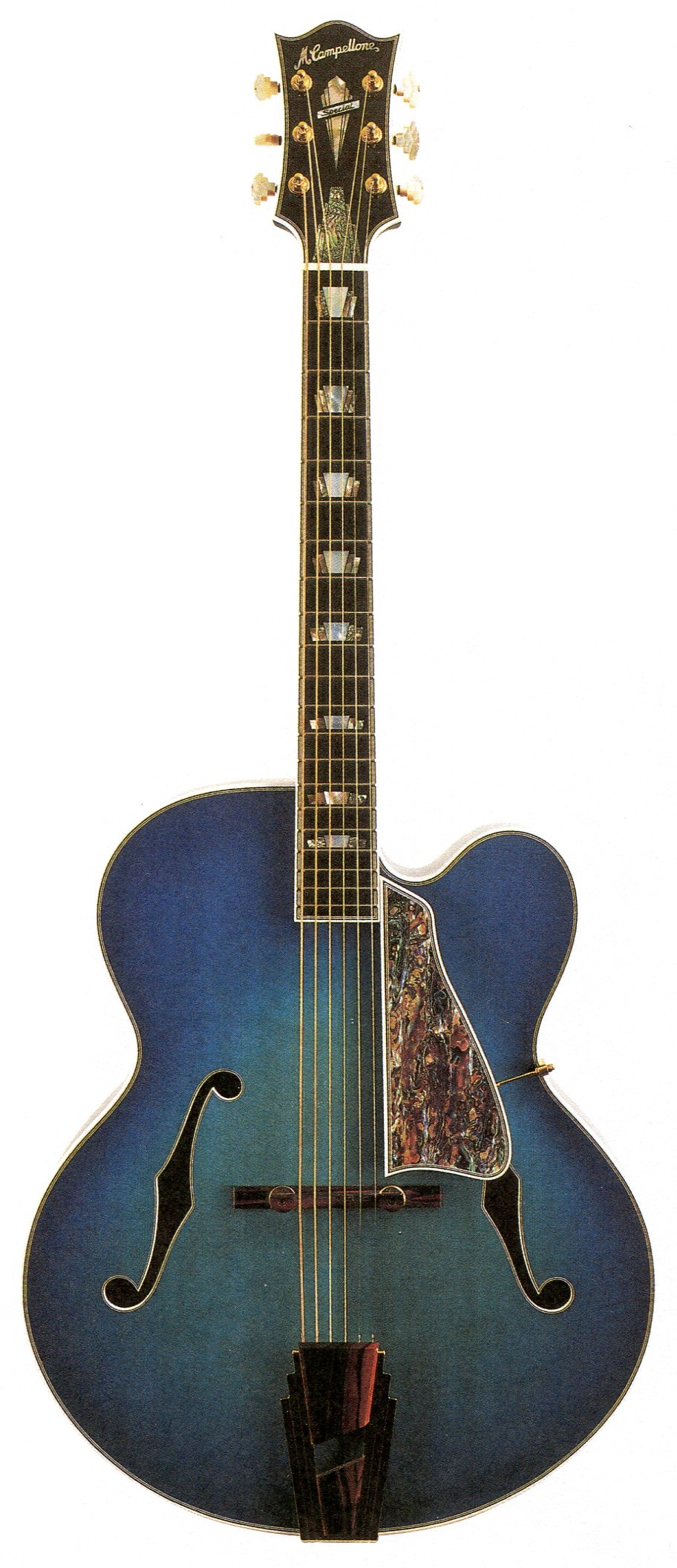 The "Special" is the most ornate of Mark Campellone's three standard models, all of which are available with 16-, 17-, or 18-inch body width.
This example illustrates the combination of a traditional cutaway body style with modern artistic touches in the design of the tailpiece and headstock inlay.
In 1996, Campellone was one of 22 makers commissioned by collector Scott Chinery to build an archtop guitar with a distinctive blue finish, and this Special was his contribution to Chinery's Blue Collection.