D'Angelico Cutaway Special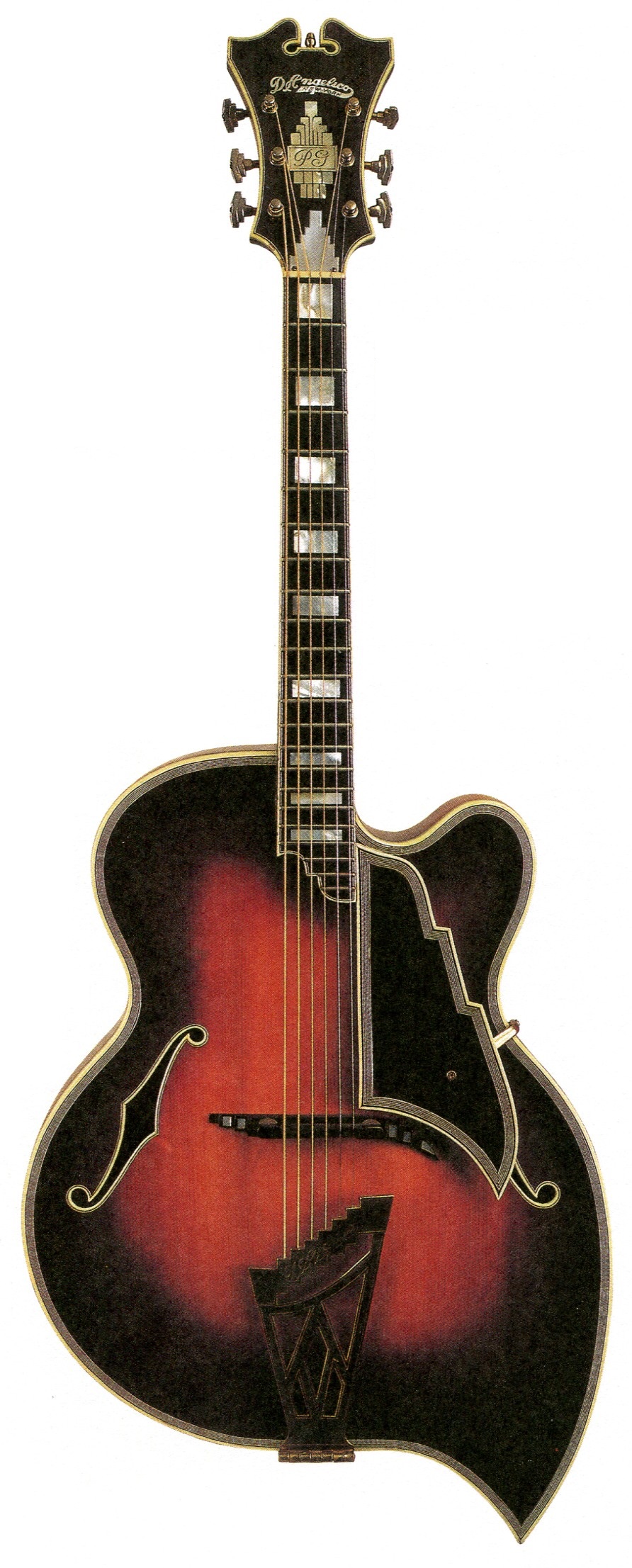 John D'Angelico never strayed far from traditional archtop designs, except in 1957 when he made this one-of-a-kind archtop guitar.
The story is that Peter Girardi, whose initials are engraved in the peghead inlay where New Yorker would normally be, performed as a strolling troubadour in Italian restaurants, and he wanted a guitar that diners would remember. Jimmy D'Aquisto joked that the real purpose of the pointed lower bout was so that Girardi could poke the diners who ddn't tip him.
This guitar was rumored to exist for some years, and when it turned up in 1993, collector Scott Chinery made headlines when he bought it for $150,000, which was the three or four times the going rate for a cutaway D'Angelico.
The model had initially been nicknamed the Can Opener but after Chinery bought it it was more respectfully referred to as the D'Angelico Teardrop New Yorker.