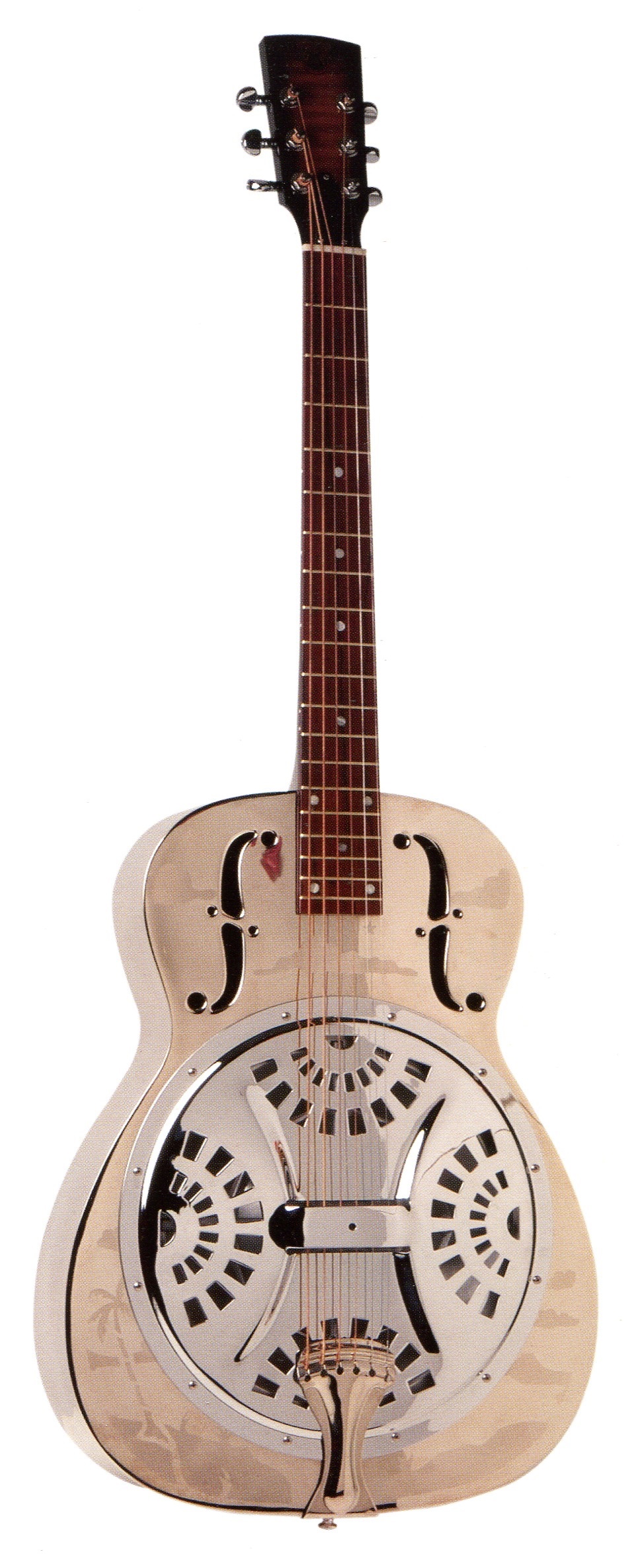 In 1994, Gibson took over the Original Musical Instrument (OMI) firm, which had been manufacturing Dobros since 1967 under the direction of the Dopyera family.
Today, OMI is part of Gibson's Original Acoustic Instrument division. Members of the public can watch models such as this DM33H Dobro being constructed, assembled, and finished.
This model has a beautiful illustrated back with two alternative designs, the "Sailboat" and "California Girl" etchings.