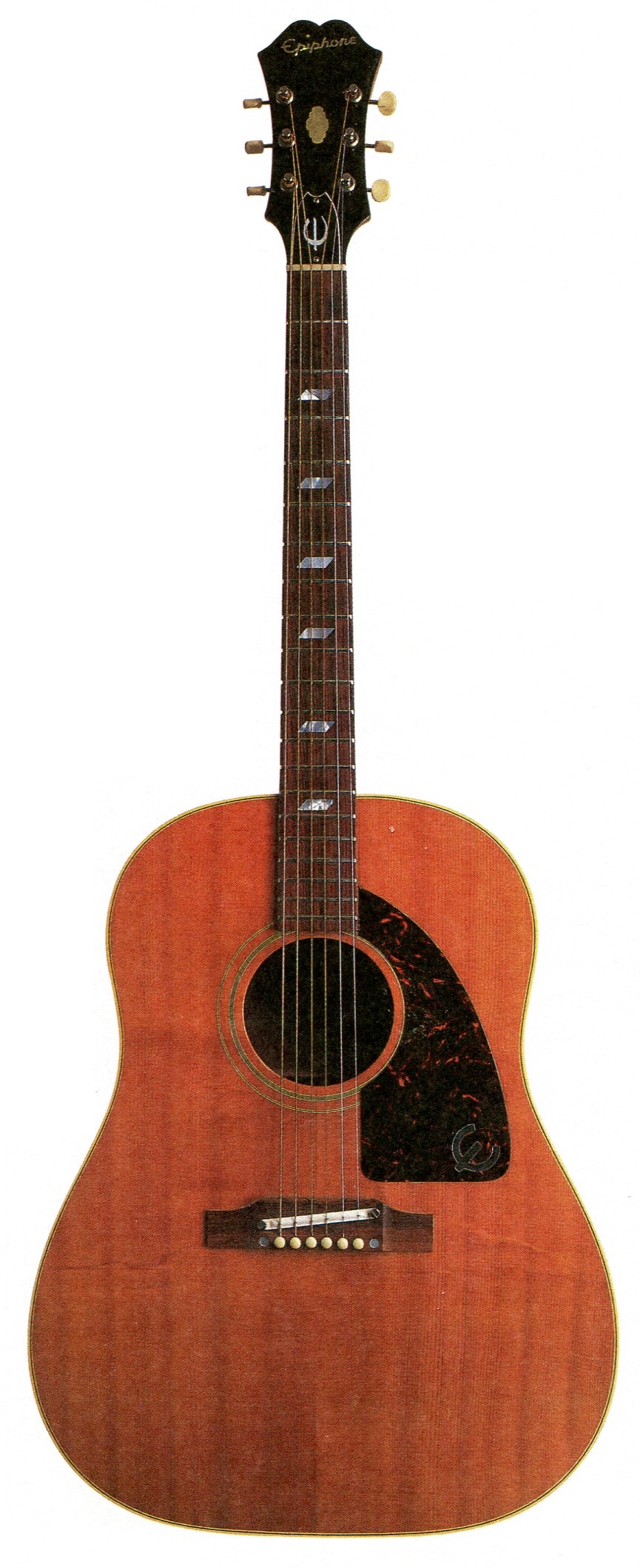 The body of the Texan looks just like that of a Gibson J-45, and its no coincidence considering Gibson purchased Epiphone in 1957.
The new models of 1958 retained some distinctive Epiphone features, exemplified on the Texan by the pickguard and the peghead, but the Texan's "round-shouldered" dreadnaught body shape and it's "reverse-belly" bridge with height-adjustable saddle were unmistakable Gibson.
The Texan, like most of the Gibson-Epiphone models, sold well until the late 1960s, when the influx of cheap imports from Japan prompted Gibson to move production overseas.