Gibson ES-5 Switchmaster, 1959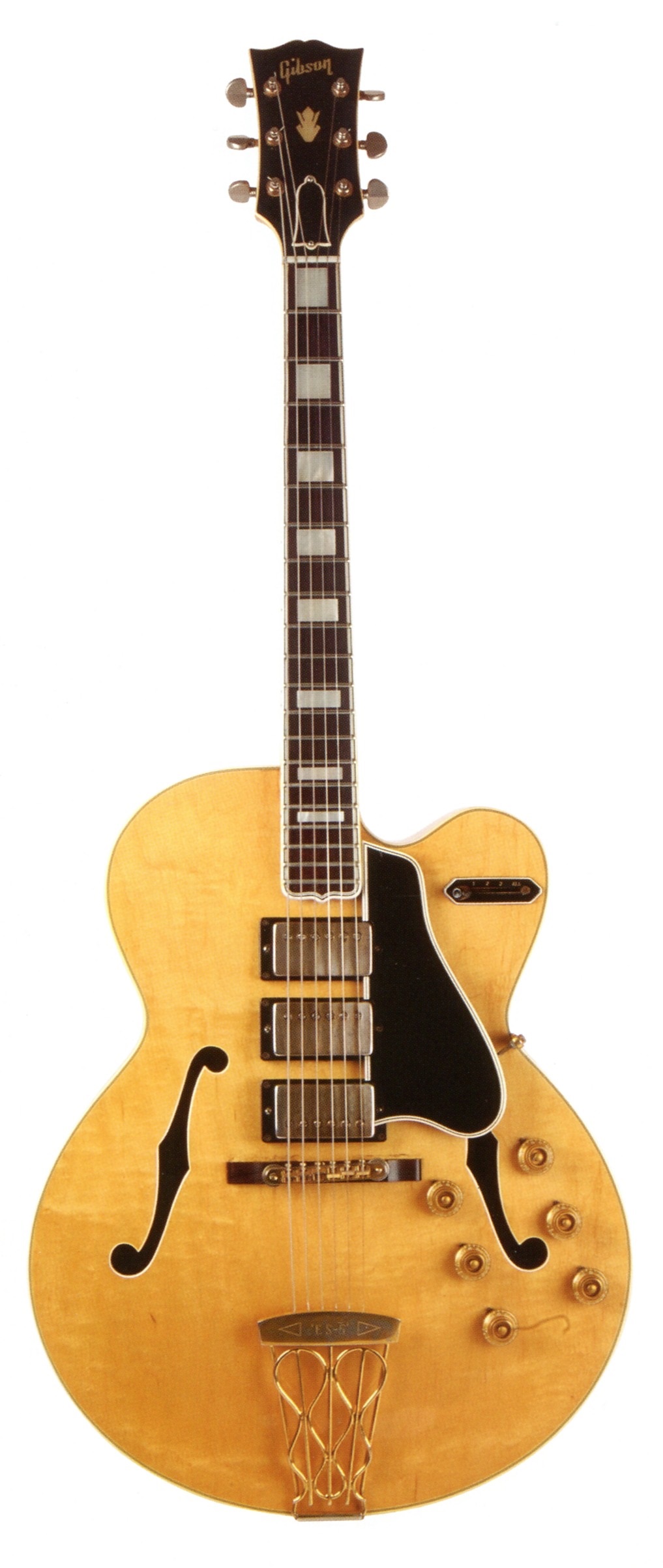 The major selling point for the original Gibson ES-5, which debuted in 1949, was it's unusual pickup configuration. Named "the instrument of a thousand voices", it boasted three P-90s, each with it's own volume knob. However, there was no selector switch for the transducers, and only a single, overall tone control.
Opinion was divided over the efficacy of this arrangment, and Gibson altered the circuitry in 1955. The new model, the Switchmaster, was also provided with a selector, providing individual tone controls for the pickups. In 1957, humbucking pickups replaced the P-90s.
This is an example of the Switchmaster from 59′.