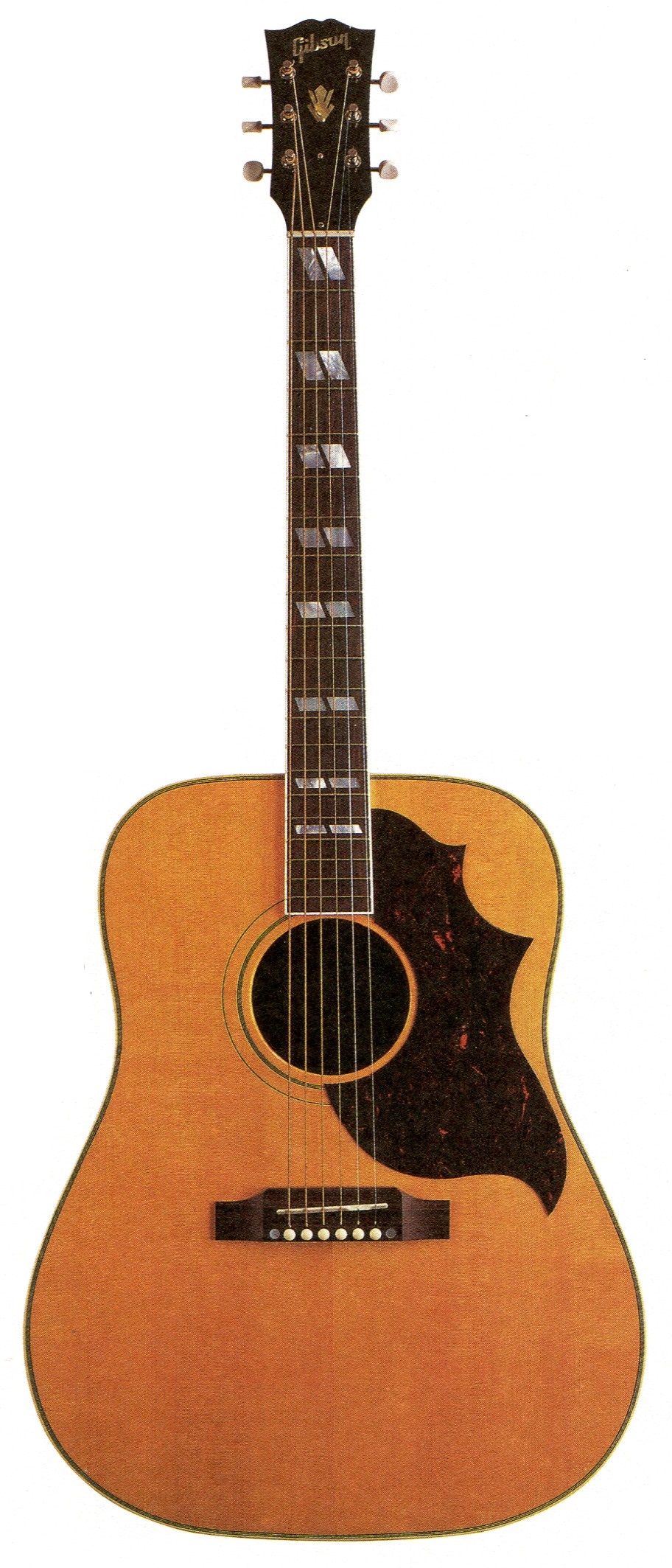 Sheryl Crow hit the pop charts in 1994 with 'All I Wanna Do', which introduced her fresh new take on classic rock music. Five years and six Grammy Awards later, she became the first female artist to be given a Gibson signature model.
The Gibson Sheryl Crow has a familiar look because it is not a model with a unique combinations of features specified by the artist. Rather, it is a replica of Crow's favorite songwriting and recording guitar, a 1962 Gibson Country-Western.
The Country-Western model name appeared in 1956, but it was simply the natural-finish version of the Southerner Jumbo, a "round-shouldered" dreadnaught that Gibson introduced in 1944 as a fancier version of the J-45. Late in 1962 Gibson changed the body shape to "square-shouldered", possibly in an attempt to compete more directly with Martin's D-18.
After a production hiatus in the 80's, the model returned in it's original "round-shouldered" form, but Crow's personal guitar was from the "square-shouldered" era, and so her signature model sported the same body style.