Gibson SJN Country Western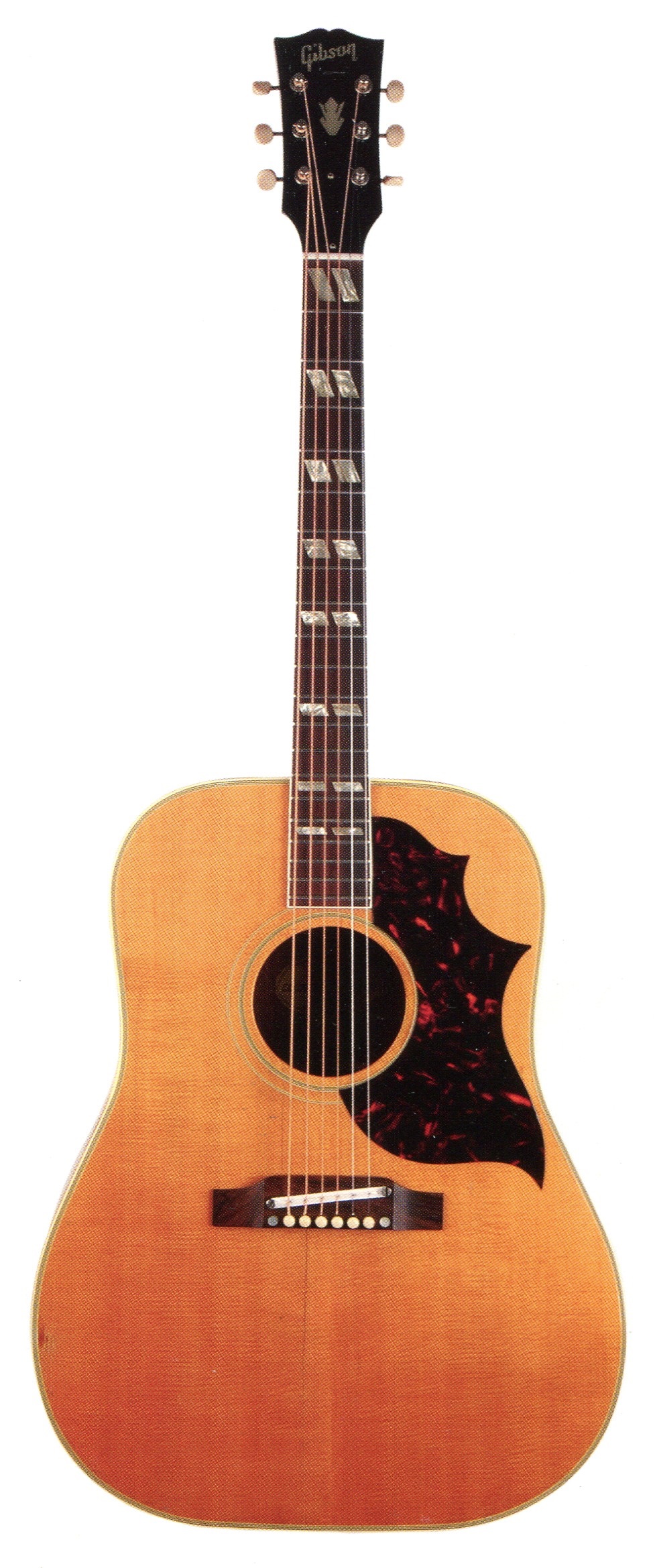 Gibson "Country Western" flat-tops were simply Southerner Jumbos with natural finishes. The Country-Western name was retained only until 1960, when it was altered to SJN (Southerner Natural Jumbo).
A more significant modification, which affected both the SJN and the original sunburst-finish Southerner Jumbo, was the replacement of their traditional bridges with adjustable saddles that could be raised or lowered by two screws.
In 1962, the natural SJN received yet another new name, the SJN Country Western, Gibson extolled the model's "deep resonance, powerful tone, and deluxe appearance". A year later, the guitars received new, squarer body styling, similar to the Hummingbird.