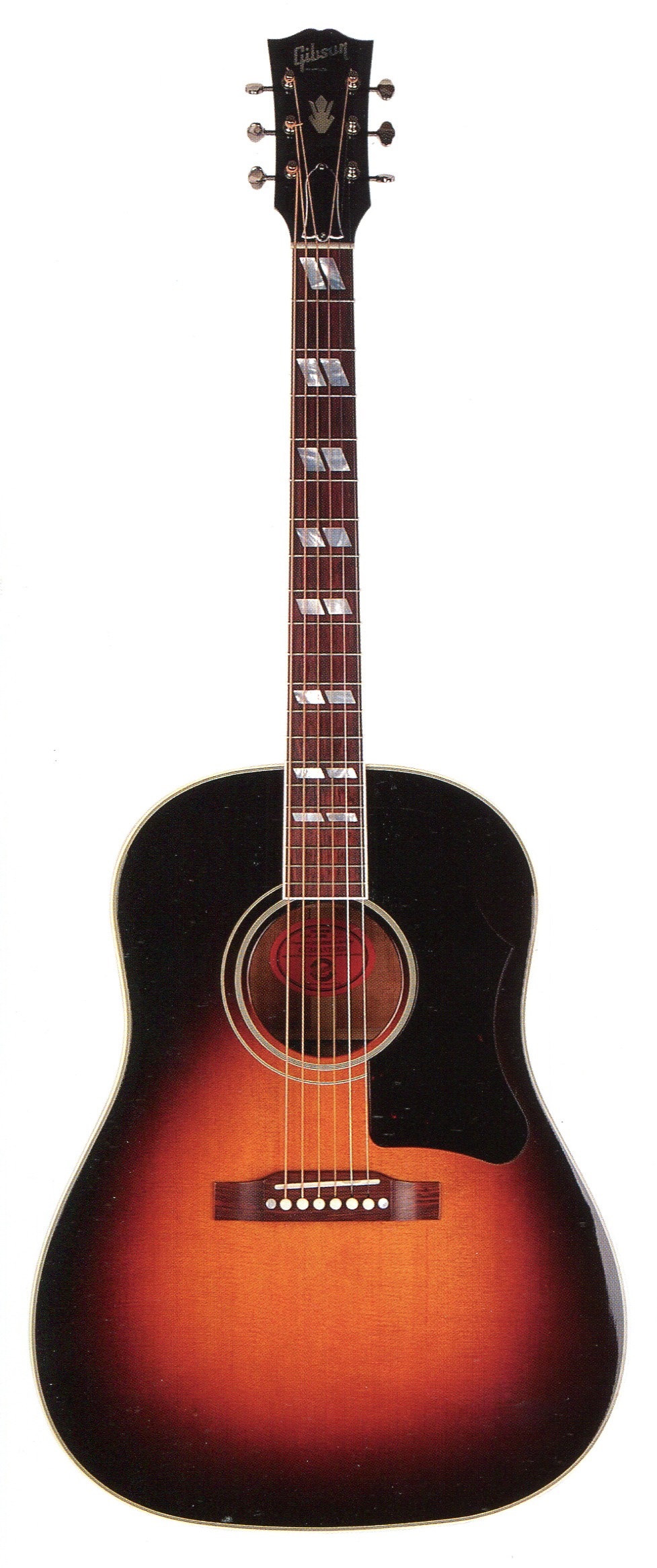 The saga of Gibson's Southerner Jumbo began (according to Gibson) when "a salesman for the southern territory brought home requests for a sturdy, versatile, and attractive round-shouldered dreadnaught".
The first models to come out of Kalamazoo had rosewood backs and sides, but later SJs were made from mahogany (with spruce tops). Supplies of early SJs were limited by wartime restrictions, but the new guitar quickly attracted a following of prominent musicians. These included singer and political activist Woody Guthrie, who stuck a "This Machine Kills Fascists" label to the body of his Southerner.
Discontinued in the late 70s, renamed "Southern Jumbos" are once more available. The fingerboard in inlaid with pearl markers on the newer versions.