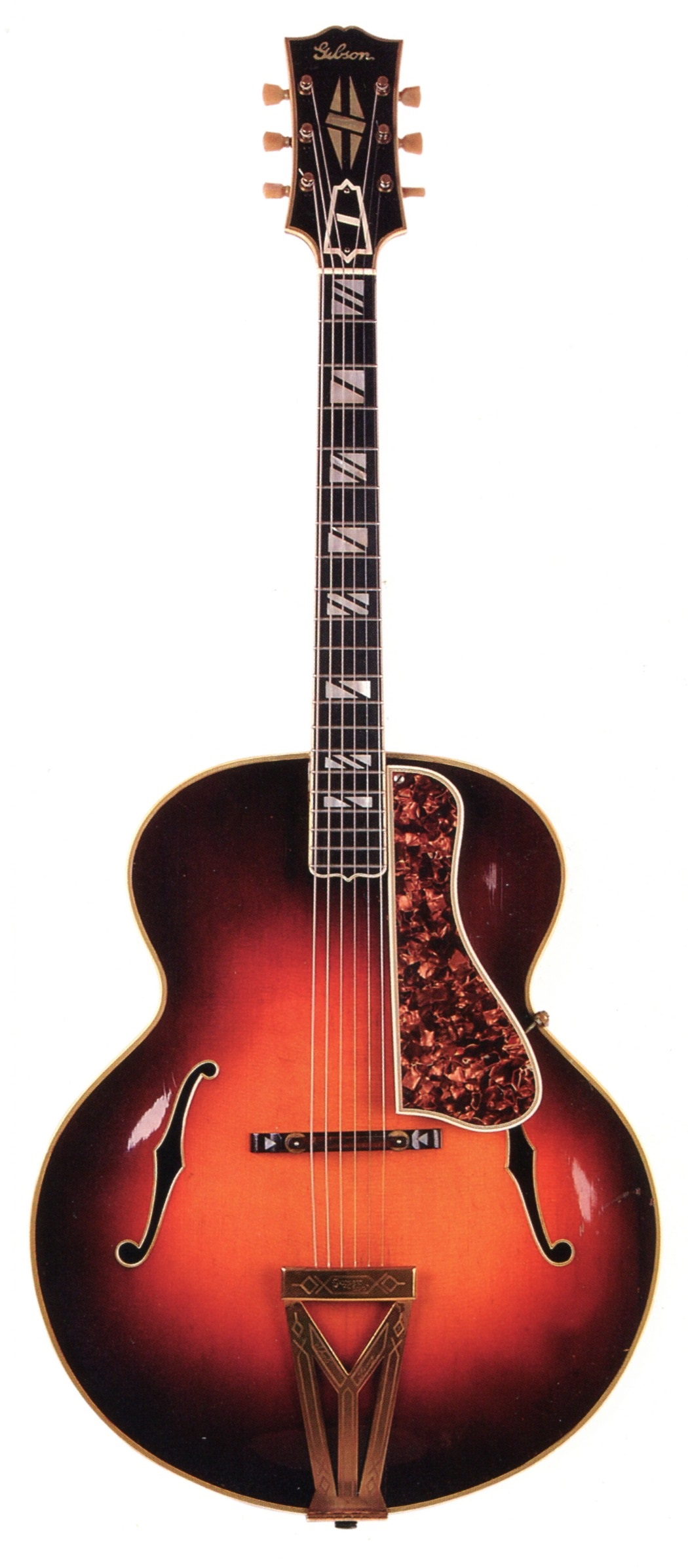 Although Lloyd Loar resigned from Gibson in 1924, the company continued it's pioneering design work. 1934 saw the appearance of an impressive new model, the Super 400.
The instrument had several striking features: it's $400 price tag, it's glamorous appearance, and it's great, 18-inch width. This was intended to give the guitar extra volume.
The Super 400 was adopted by several high-profile players, but remained beyond the reach of most musicians in the Depression. Relatively few were made, and it has become one of the most iconic Gibsons of the 1930s. Epiphone and Stromberg of Boston, MA subsequently constructed even wider guitars.
The pickguard is available in a faux marble finish with a white bound edging and has an adjustable strut for support.