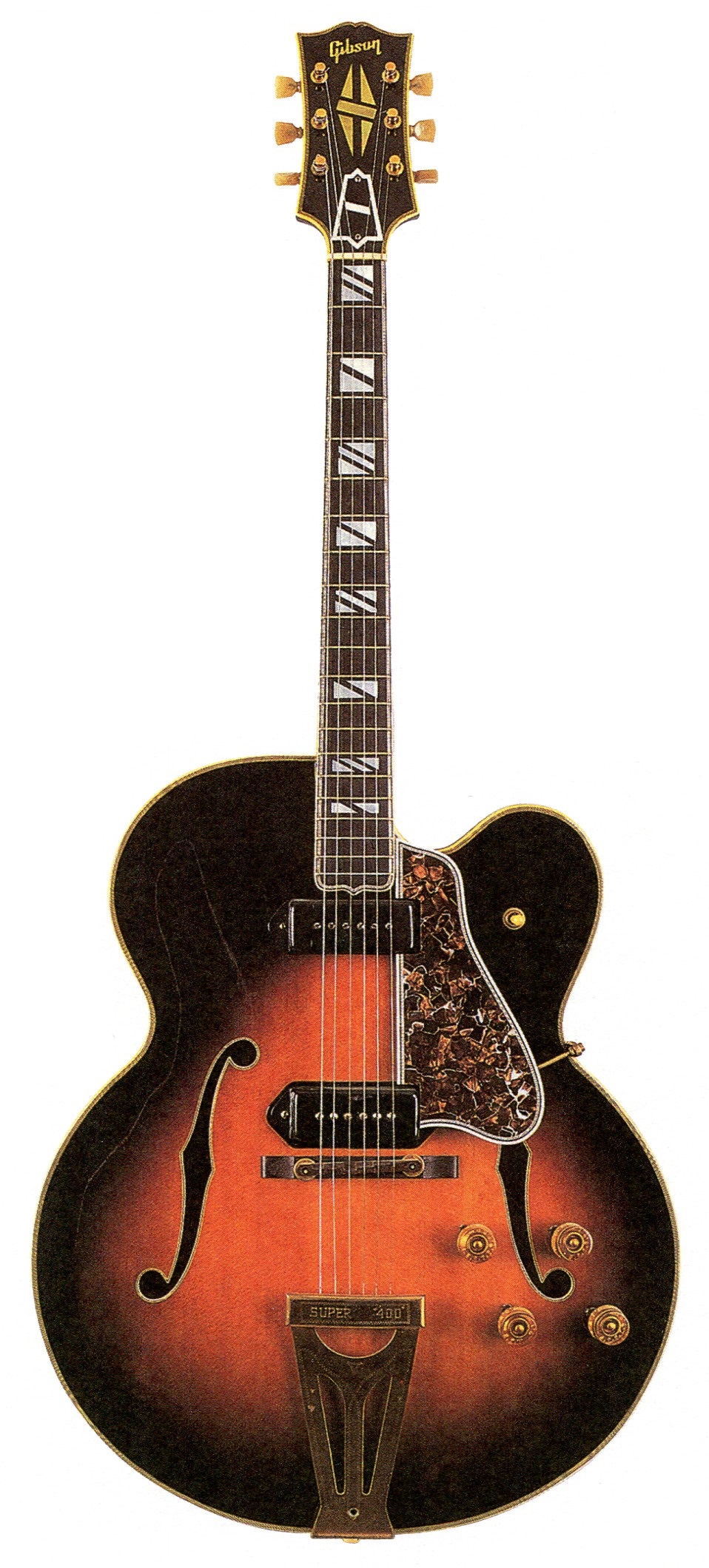 In 1951, Gibson introduced electric versions of it's two most famous acoustic archtop guitars, the Super 400 and L-5.
From a practical point of view, it made little sense to go to the trouble and expense of carving a solid spruce top and the cutting holes in it for pickups and controls, but guitarists who bought the Super 400CES didn't really care about it's performance quality as an acoustic; they simply wanted a Gibson electric that was as fancy and prestigious as any Gibson acoustic model.
Like the L-5, the 18-inch Super 400 had been a favorite of big band jazz players since it's introduction in 1934, but like the L-5CES, the Super 400CES gained it's greatest exposure in the hands of the most influencial rock'n'roll player of the 1950s – Scooty Moore, Elvis's guitarist. Moore bought a natural-finish model in January 1957 and used it into the 1960s, a period that encompassed such No. 1 Elvis hits as "All Shook Up", "Teddy Bear", "Hard Headed Woman", and "Good Luck Charm".