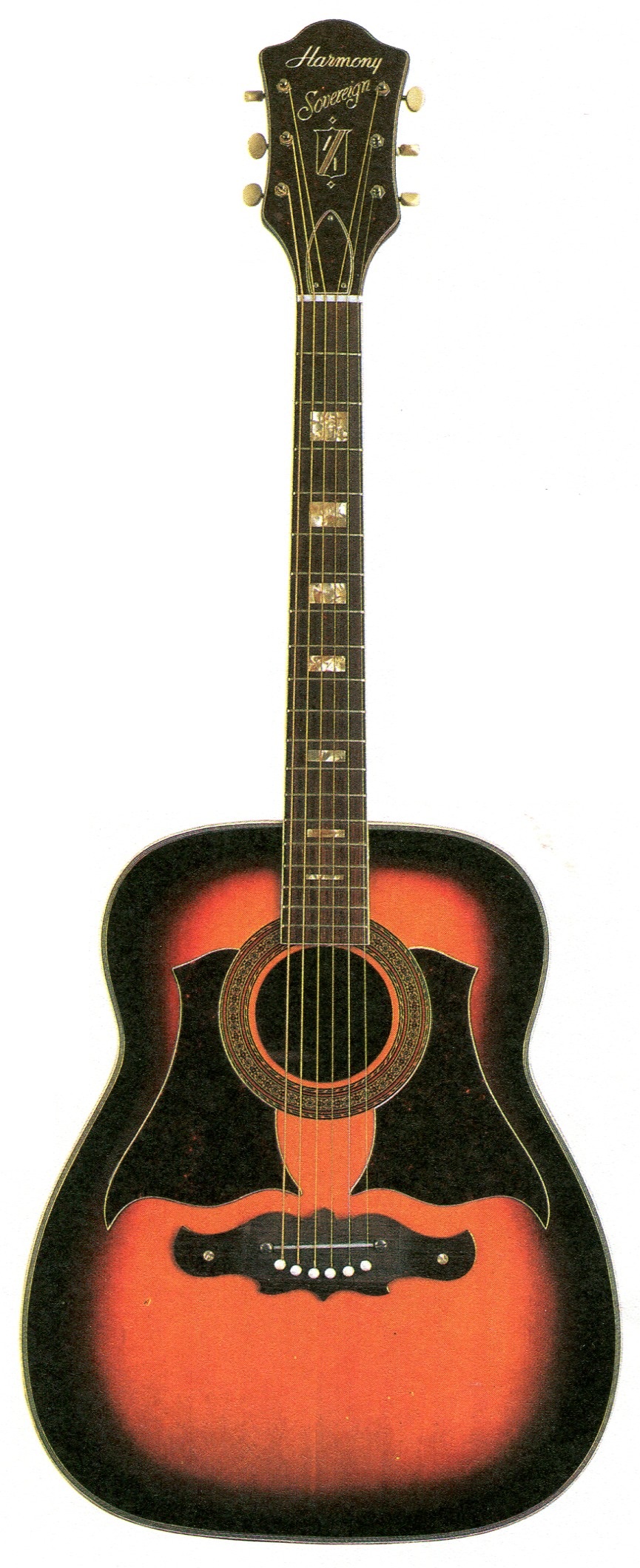 As Harmony's flagship large-bodied flat-top model, the Sovereign reigned as one of the most popular budget-priced guitars of the folk music era.
Harmony was founded in Chicago in 1892 by German immigrant Wilhelm Schultz and was providing guitars for the Sears Roebuck mail-order company by 1897. Sears eventually gained ownership of the company. Harmony acquired the Sovereign name in 1938 with it's purchase of the Oscar Schmidt company of Jersey City, NJ, which had had been using Sovereign as a brand name on a line of cheap guitars.
Harmony's Sovereign dreadnaught, with a body shape called "western jumbo", was introduced in 1958 and followed the Sovereign tradition with a price of only $69. The Sovereign started as a plain model, but eventually gained the fancy moustache bridge and double pickguards of this 1971 example.
The attention-grabbing appointments blied Harmony's faltering position in a market filled with even cheaper Japanese-made guitars. The brand was sold in 1976, and after that it appeared sporadically on import models.