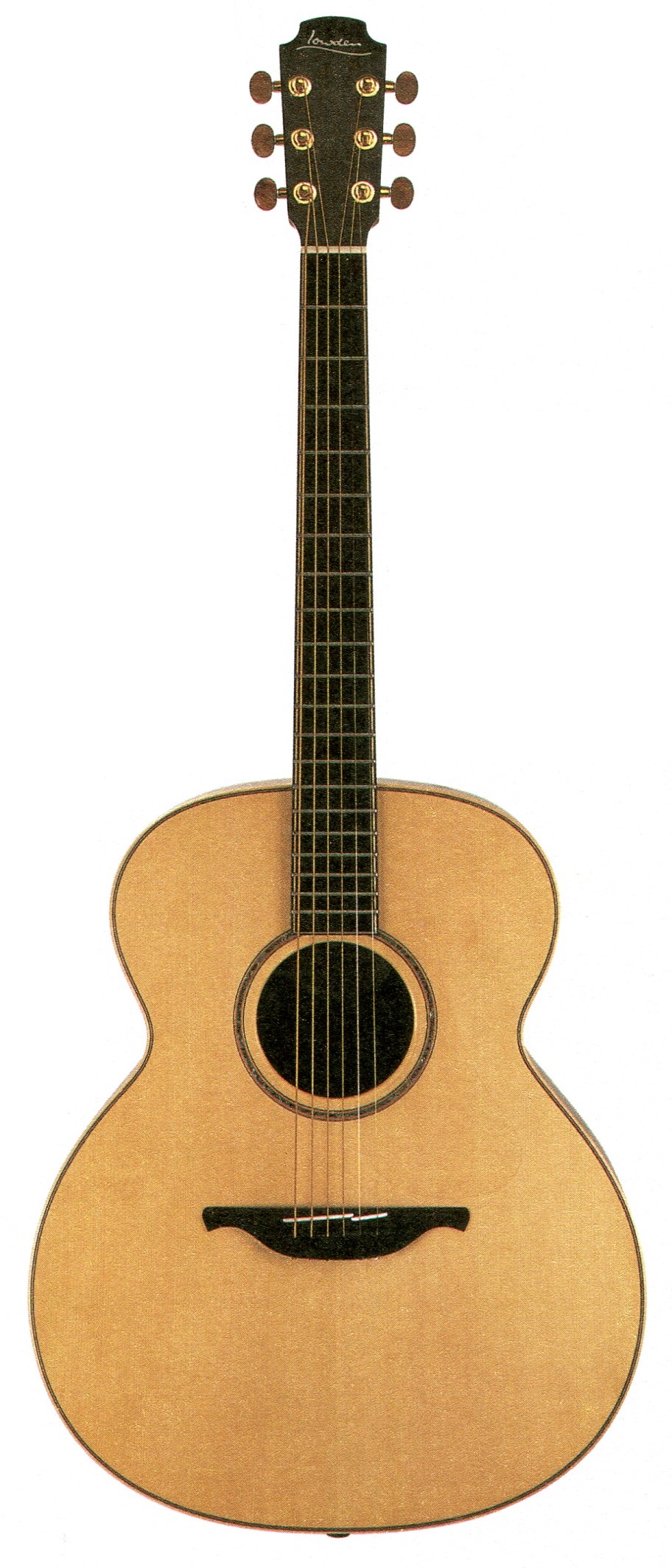 Although the brand name and Style O designation identify this guitar as a Lowden, it's three-digit model number belies it's relationship to Lowden's offshoot, Avalon guitars.
George Lowden had a hand in the deisgn of the original Avalon guitars, development of which began in 2000. The first models debuted in 2002, Lowden left at the end of 2003, and the Lowden company was reorganized under the Avalon name in 2005.
The Style O was so-named because it was one of Lowden's originals, although it is no longer used. The model-numbering system was devised specifically for the Avalon guitars, and it does continue today. The first digit designates the ornamentation level; guitars in the 300s are part of Avalon's Legacy Premier series. The second digit is the body wood, which includes quilted maple, Australian blackwood, koa, cocobola and, designated by 2, Indian rosewood. The last digit denoted the top wood; 8 is for Engelmann spruce.
Today, Avalon splits production between high-end guitars made in Northern Ireland with more affordable models made by the Furch company in the Czech Republic.