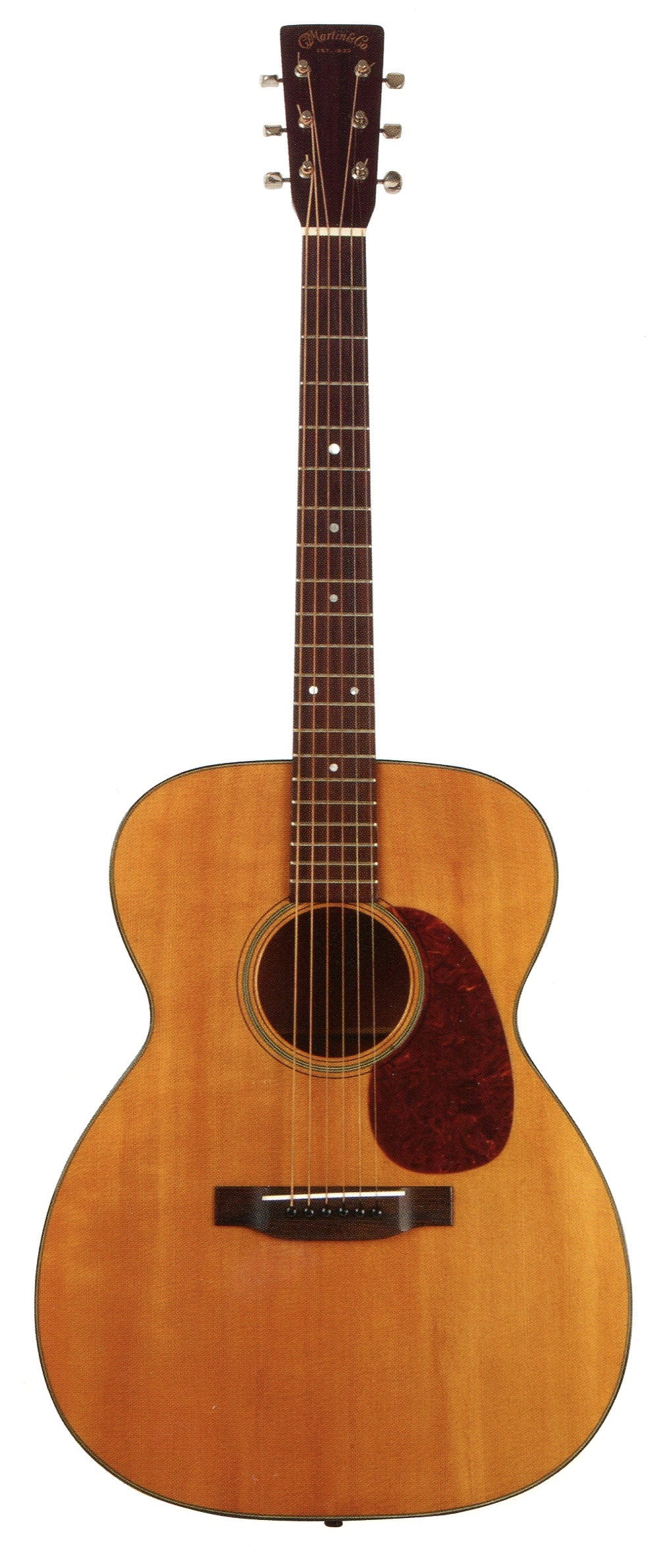 The Martin 000-18 debuted, in it's original gut-strung version, in 1911. But came into it's own in the 1930s and 1940s, by which time it was sporting steel springs and a neck with 14 frets to the body, as does this 1948 example.
Thanks to it 15-inch body width, it delivered a good deal more volume than smaller Martin flat-tops such as the O-15.
It's famous users included singer, writer, and political activist Woody Guthrie (1912-1967), and influencial folk-style picker and vocalist Elizabeth Cotten (1895-1987). Elvis Presley also briefly owned a 000-18 in the mid-1950s (he later switched to a Martin D-18 Dreadnaught), and among the instrument's current devotees is Martin Carthy, one of the UK's leading folk singers.