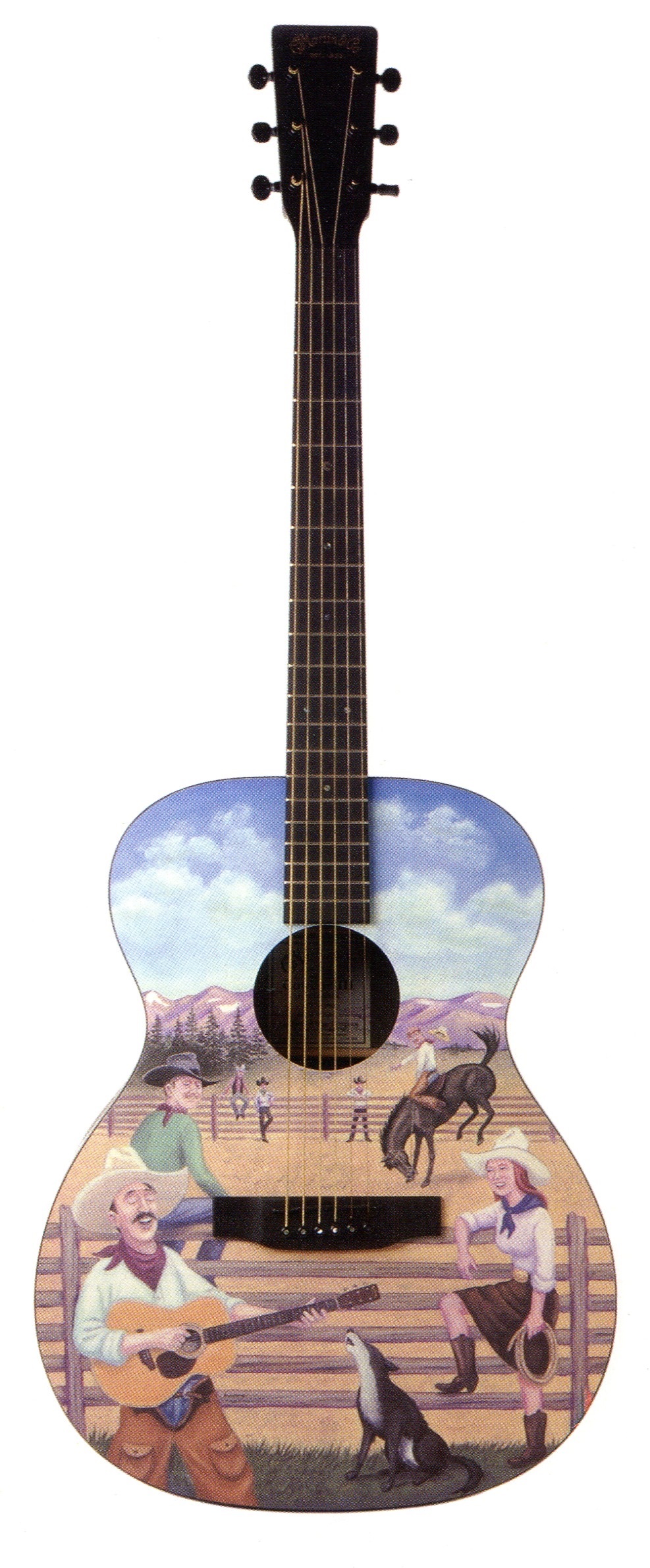 Martin has a proud history, and a long-standing dedication to the highest standards of flat-top lutherie, but it also has a sense of humor.
Among the more unusual instruments it launched in 2000 was the "Cowboy X", alimited edition model of 750 guitars decorated with a colorful "campfire scene" painting by artist Robert Armstrong. Armstrong's illustrations and cartoons (showcasing characters such as Mickey Rat and the Couch Potato) have graced magazines and books since the 1970s.
Collaborating with Martin was especially enjoyable for Armstrong, as he is himself an accomplished guitarist and accordionist, who has appeared as a sideman with fellow cartoonist R. Crumb's Cheap Suit Serenaders.