Martin D-45 Mike Longworth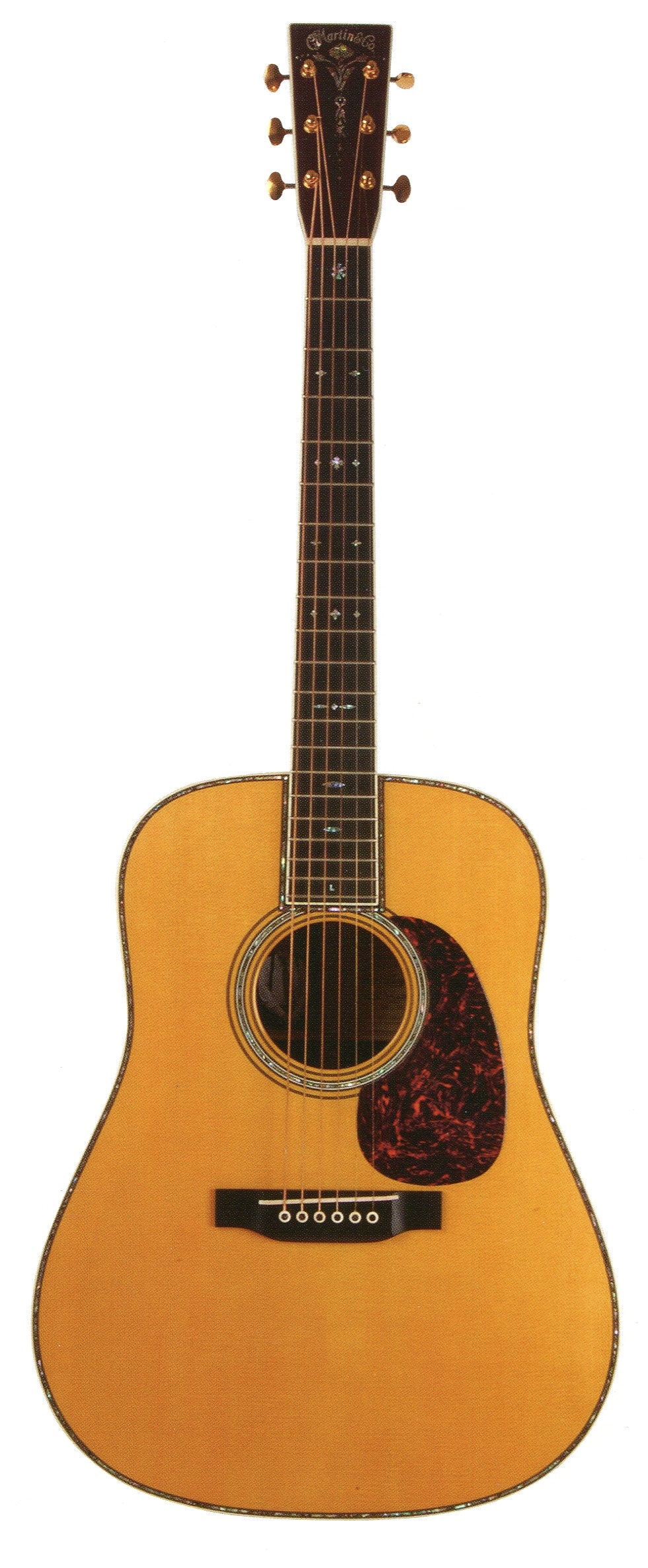 Mike Longworth was born in 1938, and grew up in Chattanooga, TN. While still in high school, he developed a reputation for creating eleborate inlays on guitars and other fretted instruments. By the mid-1950s, his skills were being called upon by a succession of music stars. Among them was bluegrass great Lester Flatt.
Word of Longworth's talents reached Martin, and the company took him on as an employee in 1968. One of his first jobs was to create the inlays for the relaunched D-45. His encyclopedic knowledge of Martin's guitars led to him publishing a definitive history of the company in 1975.
After his death in 2003, Martin decided to honor Mike with a "Commemorative Edition" of only 91 guitars.