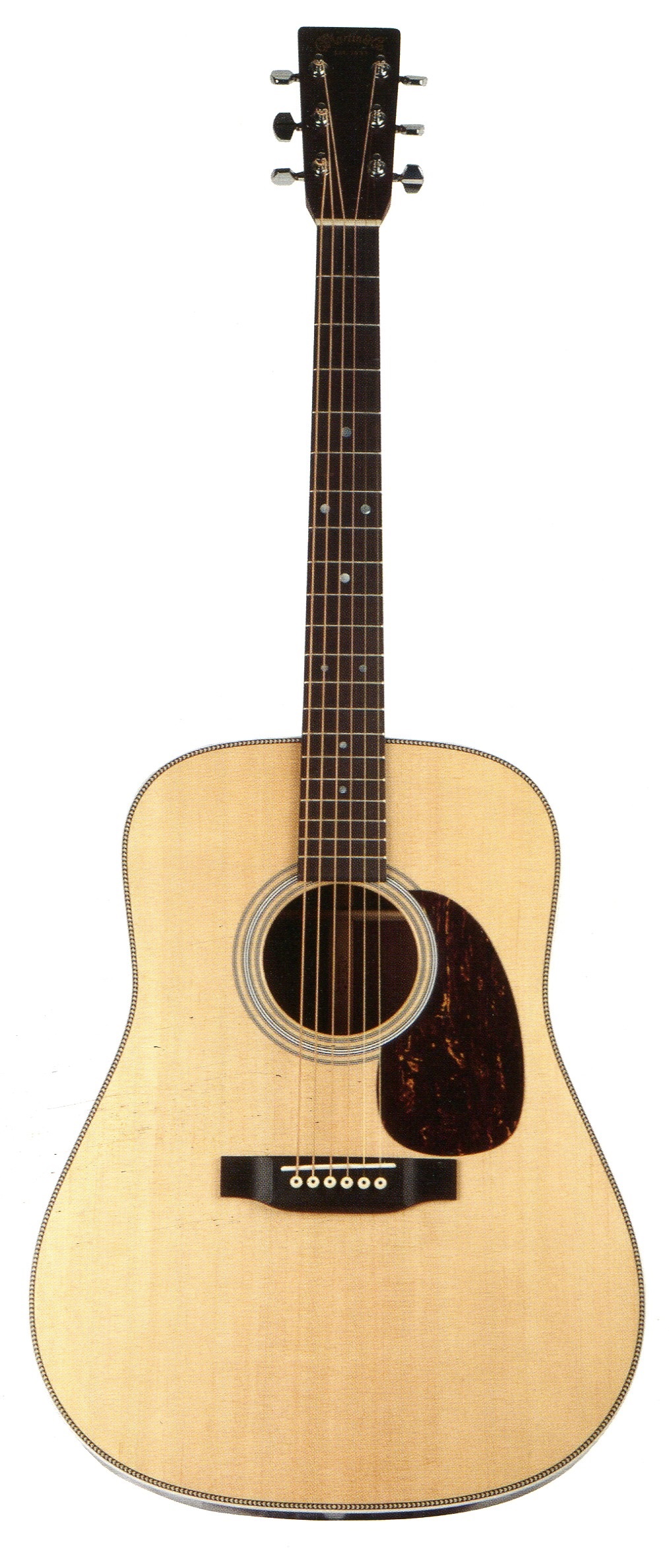 Guitars produced in Martin's Style 28 incorporate an especially famous feature: the "herringbone" marquetry that embellishes their tops.
First used in the 19th century, the herringbone trim is made from strips of intrically cut wood. This was originally bought in from European suppliers, but was later sourced domestically.
The first Style 28 Dreadnaughts appeared in the early 1930s. They and the other "28s" continued to include herringbone decoration until 1946, when it was dropped.
The lack of herringbone was a major disappointment to customers, and in 1976, Martin reintroduced it as a key feature of a new "Herringbone Dreadnaught" category. The HD-28 was the first model to sport the revived trim.