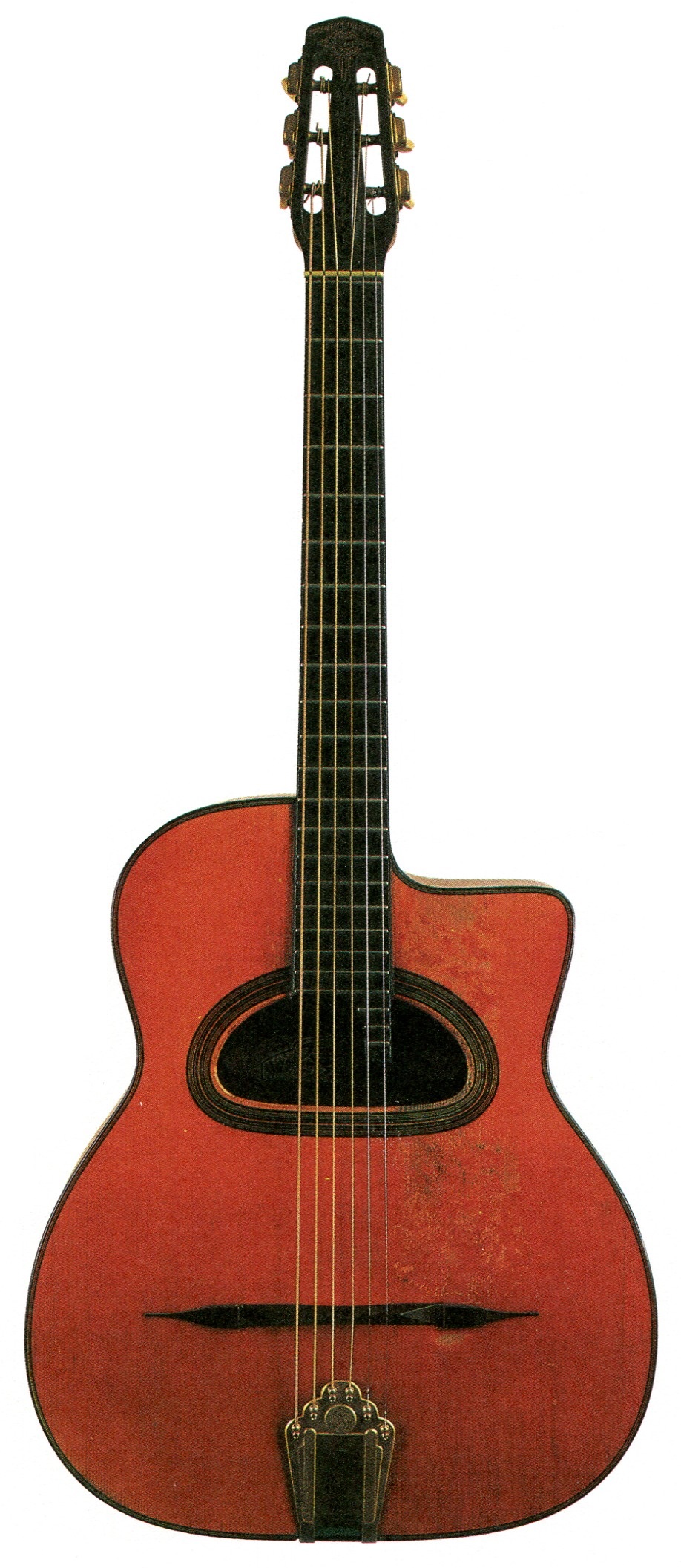 Through it's 100-plus years of existence, the Paris-based Selmer company has been a prominent maker of reed instruments but, thanks to legendary gypsy jazz guitarist, Django Reinhardt, Selmer also holds an important place in guitar history.
The Selmer guitars played by Reinhardt and the other guitarists in the Quintette du Hot Club were designed by Mario Maccaferri, an Italian-born guitarist who later gained notoriety for a line of plastic guitars. Maccaferri was living in England in 1931, when he presented his new idea to Ben Davis, head of Selmer's London branch, who passed it on to company founder Henri Selmer in Paris.
The Maccaferri-designed Selmer flat-tops, introduced in 1932, were easily recognizable by their large D-shaped soundhole and a cutaway that extended in a straight line at a right angle from the neck. The body of the Orchestre, typically a rosewood-mahogany-rosewood laminate, produced a crisp, compressed, cutting tone that proved perfect for Reinhardt's lightning fast runs.
Although Maccaferri split with Selmer in 1933, the company continued making his designs until the guitar operation was sold in 1952.