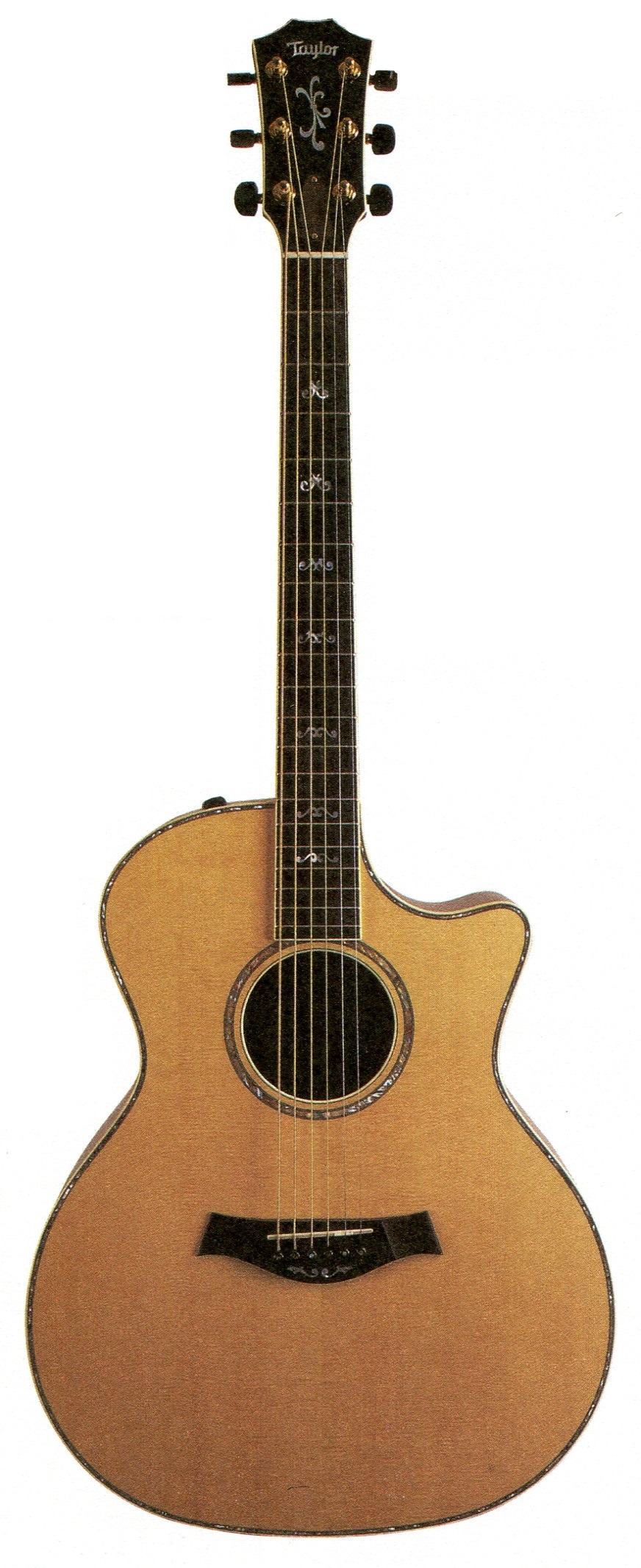 Bob Taylor, Kurt Listug and Stever Schemmer, left the American Dream guitar repair shop in 1974 to found the Taylor company in Lemon Grove, California.
Three years later, the still-struggling company introduced the high-end 900-series, featuring bodies of birdseye maple. By the time Taylor reached it's 20th anniversary in 1994, Taylor was well-established not only for the quality of it's instruments but as the company that brought modern production methods to the art of guitar making.
To celebrate the occasion, the company introduced a new body size. Designated by 14 in a model number, the new Grand Auditorium was the first body shape to be designated from scratch by Bob Taylor.
Although Taylor's 900-series models got off to a slow start, they are still the company's top-of-the-line production models, featuring back and sides of the highest grade of Indian rosewood along with deluxe abalone pearl ornamentation.