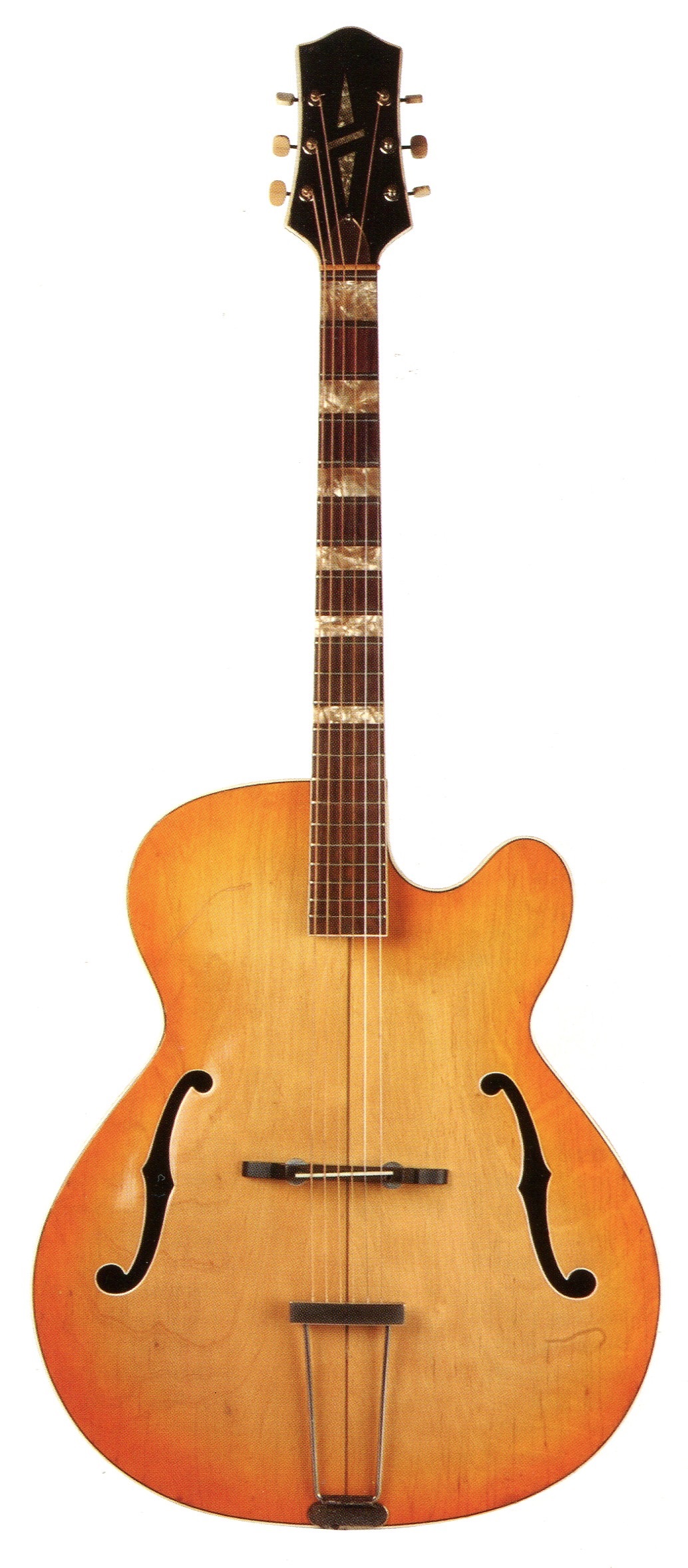 Boosey & Hawkes, a long-established British music publisher and retailer commissioned the German guitar maker, Framus, to produce a line of archtop acoustics in the early 1950s. They were branded with the name "Zenith".
B&H enlisted top British jazz guitarist Ivor Mairants (1908-1998) to promote the guitars. He provided a warm endorsement for the Zeniths, stating that they "had a tone superior to any other at twice the price".
This guitar is Ivor's own, and is now on display at the Ivor Mairants Musicentre in London. He founded the store in 1962.
Among the many Zenith players was Paul McCartney, who bought his at the age of 14, in a Liverpool department store in 1956.